Like us on Facebook!
Opening Hours
Beginners and Improvers Clinical Pilates classes take place Mon-Fri (both morning and evening.)  160 euro for 8 weeks.  Next Beginners Clinical Pilates classes starting Fri 1st Feb 6.15-7.15pm Phone 01 7979545 to book your place.    Check out our Blog for some interesting topics!  Take the back pain quizhttp://ionaphysio.com/back-pain-quiz/
Welcome to Iona Physiotherapy in Drumcondra
IONA Physiotherapy is a private physiotherapy clinic, providing physiotherapy in Drumcondra since June 2001. Louise Keating and Ciara Shields, have been in partnership providing physiotherapy in Drumcondra since 2006. As experienced Chartered Musculoskeletal Physiotherapists, we focus on delivering the highest standards in assessment and evidence-based management of people with musculoskeletal disorders. Both Louise and Ciara have Masters Degrees in Manipulative Physiotherapy from the University of Queensland, Australia. The ethos of the practice is to provide patient-centred physiotherapy in Drumcondra that is, evidence-based care while maintaining a lifelong commitment to continuous professional development.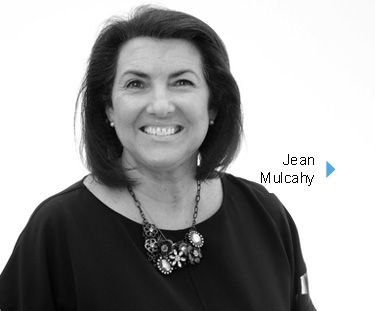 Clinical Pilates
  Please contact the clinic on 01 7979545 if you are interested in joining one of our Pilates classes.  Like our Facebook page to get notification of upcoming classes.  Beginners Clinical Pilates starting Fri 1st Feb 6.15pm.  Phone 01 7979545 to book your place.160 euro for 8 weeks.
What is Pilates?
Pilates is a whole body type of exercise that focuses on strengthening (particularly deep abdominal, back and shoulder blade muscles), flexibility, co-ordination and breathing. This total body workout promotes muscle balance and postural awareness. It is therefore favoured by athletes who want to avoid injury, those rehabilitating following an injury, people who want to become more active and improve posture and those who want to maintain lean, toned muscles without building bulk. The Pilates system of exercise was originally developed by "Joseph Pilates", a German, in the 1920's. Since then, with advancement in scientific and biomechanical knowledge, many of the exercises have been modified but still reflect the basic principle that a "strong core" allows for easy, efficient movement throughout daily life.
What is Clinical Pilates?
Clinical Pilates is an adaptation of the original type of pilates exercises that have been developed and modified by physiotherapists to reflect current scientific evidence with regard to injury prevention and rehabilitation. Clinical Pilates is taught by a qualified physiotherapist who has also trained as a pilates instructor. Crucially, the class sizes are small. This allows the physiotherapist to give each participant individual attention ensuring that each exercise is mastered with precision and control. Each pilates exercise can also be modified by the physiotherapist for each individual participant, depending on their level of ability and the nature of their injury. Please let us know if you currently have an injury so that we can tailor your pilates programme specifically for you.
I have an injury, can I do Pilates?
In most cases- yes! Please speak with Ciara Shields before signing up for a course of classes so that we can discuss if you are ready to start and so that we are aware of the types of modifications that will need to be made throughout the class. Pilates is not a substitute for having your injury treated, but is often a great addition to your rehabilitation programme to aid your recovery.
Should the exercises hurt?
No. The exercises should feel like an effort and you should feel your muscles are being exerted but the exercises should not cause pain. Please stop an exercise if it is causing you pain and let your instructor know. Often a simple modification or correction by the instructor will allow you to continue the exercise. It is your responsibility to let the instructor know if an exercise is hurting or does not feel right for you.
Postnatal Pilates- when can I start?
You can start after your six week check up (normal delivery) or after 10 weeks post C-Section. However, this is not a deadline! You may feel for a variety of reasons that you would prefer to wait a little longer and this is perfectly okay. In the meantime, you will benefit from doing some gentle pelvic floor and deep abdominal muscle exercises – and may prefer to have a one on one session for an individual assessment and exercises prior to signing up to a course of classes. We have not started a specific post natal class yet, but you are welcome to join a beginners class (even if you have done pilates before. ) It is important that you do the right type of abdominal exercises in the early days, to allow any separation of your tummy muscles to close, otherwise all your effort will be counterproductive. If you, or a group of your friends would like to form a group for post natal pilates, please let us know and we will try to facilitate!
Where are the classes located?
The Clinical Pilates classes will run in our newly built pilates studio within IONA Physiotherapy, Cian House, 1 Cian Pk, Drumcondra, Dublin 9.
What should I bring and wear?
A towel, a bottle of water and comfortable clothing. Clothing needs to be loose enough so that you can move easily but not excessively baggy or bulky- this way, the instructor can easily see your movements. If you are an asthmatic, please bring your reliever inhaler.
What time should I arrive?
For your first pilates class with us, please arrive 15 minutes before the class is due to commence. Please use this time to fill out a questionnaire that will be left in the reception area for you. You can bring this into the class with you and give it to the instructor. There may be a class in progress while you arrive or the physiotherapist may be currently with a patient. Please wait in the reception area and your class will be called from this area.
Can I bring my personal belongings into the class?
Please use the designated area outside the pilates studio to store your shoes and coat. For the comfort of all participants, the pilates studio is a "no shoe zone." Please bring any valuables you may have (phone, money, laptop etc) into the class with you.
Fees/What if I can't attend a class?
An 8 week course is 160 euro. Fees are payable in advance and your place is secured on receipt of payment. Fees are non refundable. Please let us know if you cannot attend a specific class. We will do our best to facilitate your attendance of another class within a week of your missed class, however this may not always be possible. Your co-operation is appreciated in this regard.
Reasons to contact Ciara Shields MISCP before booking a course of classes
Have you ever been diagnosed with low bone density or osteoporosis? If so please forward me a copy of your dexa scan and contact me prior to booking a course of classes.
If you are pregnant, have had a baby in the last 6 months, or know that you have a separation of your tummy muscles (diastases) please contact me prior to booking a course of classes.
If you have any concerns as to whether a pilates class is suitable for you, please do not hesitate to contact me!
Fees
Consultation fee (including initial consultation): €60
Cancellation Policy: €35 will be charged if less than 24 hours notice is given. No charge if more than 24 hours notice is given.
Health Insurance
Consultation fees are paid at each visit, after which you will be issued with a receipt. You can submit your receipts to your health insurer to claim a proportion of fees paid. Health insurance plans vary, but reimbursement can be as much as 40 euro per session. Check with your relevant health insurer with regard to your insurance plan for more details, or look up the benefits of your individual plan on: www.hia.ie As chartered physiotherapists we are approved providers for all major health insurers including: VHI, Aviva, Laya Healthcare, HSF and Glo Health. We are also preferred providers for the "Aviva Back- Up" programme, meaning that we have been selected by Aviva as clinical experts to assess and treat their customers with back and neck problems. See http://avivahealth.ie/member-info/back-up/ for more details.
Garda Medical Aid, Prison Officers Medical Aid and the ESB medical scheme also reimburse a proportion of consultation fees paid.
You may also qualify for a tax rebate on physiotherapy consultation fees on completion of a Med1 form. Check www.revenue.ie for more details

Location
Bus Routes
From Dublin City:
Nos. 1, 11, 13, 16, 33, 41, 41B, 41C, 44
Alight at the corner of Botanic
Avenue and Drumcondra Road.
(Fagans Pub) Stop no. 46
To Dublin City:
Nos. 1, 11, 13, 16, 33, 41, 41b, 41c, 44
Alight at Drumcondra Road
after the Tolka River Bridge.
Stop no. 19
Go to: www.dublinbus.ie
for more Information.
By Train
Drumcondra Station is on the main Dublin to Sligo Intercity Line and is five minutes walk to Iona Physiotherapy.
For timetables and more information visit: www.irishrail.ie
---